Low Vision Success Stories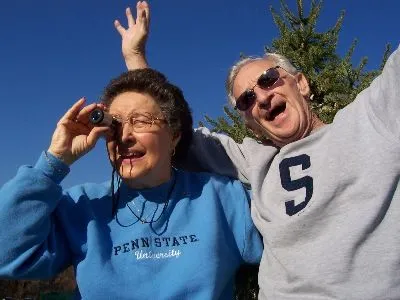 Carolyn is a huge Penn State football fan. She and her husband attend every home game, and was extremely frustrated because vision loss due to macular degeneration was ruining her enjoyment of the game.
After her Low Vision exam and a few sessions with the Low Vision occupational therapist she was back in the stands having a blast. Carolyn uses a prescription telescope to follow the game, read the score board and check out the stands. She also has a prescription hand held magnifier to read the program.
"I can see the ball, the players and my favorite coach again!"
The Domino Player
Mr. G was an avid domino player. He played with his friends and family and was having a lot of trouble seeing the game pieces. After trying several devices in their prescription range we found a special pair of focusable glasses that let him exclaim, "I can see them! I can see the dominos!"
The Reader and the Knitter
Mrs. P's frustration stemmed from the fact that her macular degeneration was making it nearly impossible to read books as well as knitting special gifts for her family. After completing her visits with Dr. Astorino and the Low Vision occupational therapist she found a pair of glasses that would help her get back to reading and knitting. She even gave Dr. Astorino a few knitting lessons!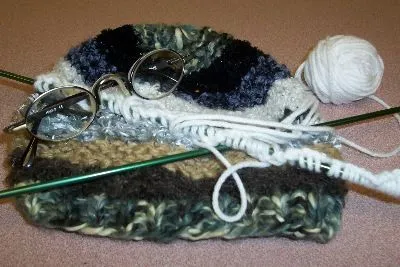 The Musician
Mrs. M. is living proof that you can't keep a good musician from making music. Even though macular degeneration prohibited her from reading sheet music, she was bound and determined to keep playing her harp and piano. After her Low Vision program, she found that a pair of prescription telemicroscope glasses helped her see enlarged sheet music.